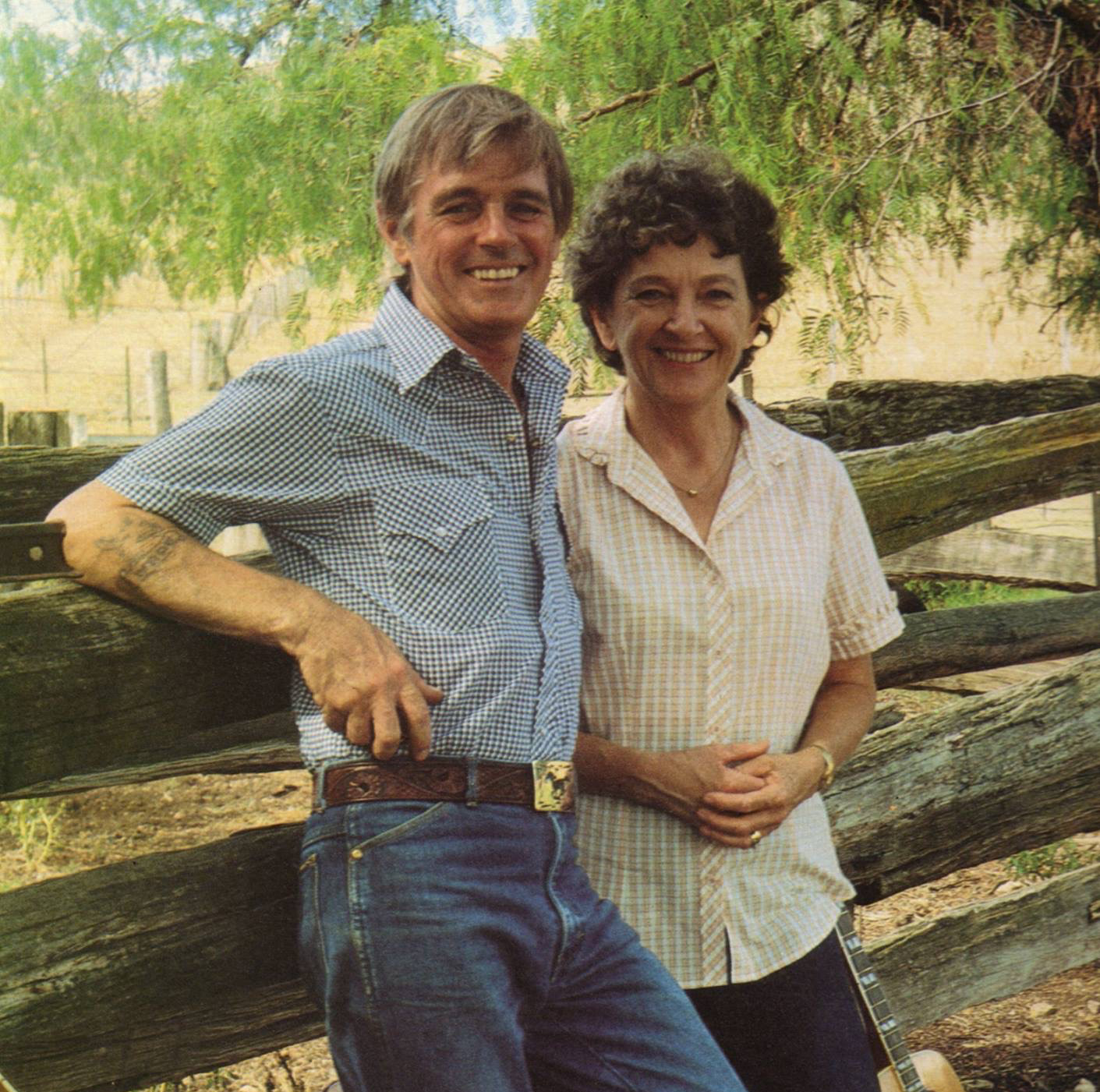 FB Group for friends and fans
I have been meaning to create ether a Facebook page or a Group for a long time now. One of the main reasons I have not gotten to it is whenever I'm doing things around the topic of Mum and Dad, it makes me sad. So, I avoid it … hence why no one hears much from me.

If you would like to go and check out the group or join, then click the image at the bottom of the page. Or click this link here Rick & Thel Facebook Group.
Today, is what would have been my younger sister's 60th birthday, had she had the privilege of a longer life. Unfortunately, her life was a sad one, and she passed away about a month and a half before turning 15.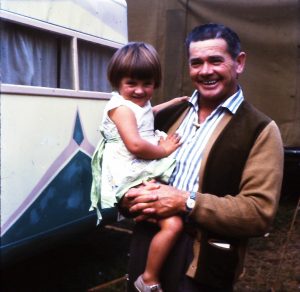 In this picture Susan is being held by Australian Country Music Legend Buddy Williams. It would have been when our two shows had crossed paths while on tour. I would most likely, have been in boarding school, at the time. Susan would have been around the age of 4 or 5, so it's around 1964 or 1965.
From the age of 4 she suffered with quite severe seizures, and by the age of 7 was on the strongest adult dosages of anti-epileptic medications available at the time. They helped a bit, but didn't stop them.
I believe her problem came about because my Mother was Rh negative, which can cause antibodies in the blood stream, after giving birth to the first baby (me) who is Rh positive.
These days, the mother is given an injection to stop the anti-bodies building up in the mother's blood so that future babies won't be affected. Back in those days, the way they dealt with the problem was wait for the second baby to arrive, and then determine if the baby needed a full blood transfusion.
They decided Susan didn't.
I understand that this is also what caused the problem with Mum's pregnancy with the baby boy at 8 months term. The placenta came away and she began to hemorrhage which consequently lead to the baby's death and nearly killed Mum as well.
Tests Done on Susan
When Susan was around 13 the doctors did tests and determined she understood everything normally, but was not always able to get out her thoughts completely. She did communicate, but obviously, her outgoing communication was impaired. They also determined that her seizures were killing brain cells, which was totally not the usual situation with seizures, but this was because of the cause, I believe. The Rh negative issues.
She was a bit of a Larakin, and the medications made that worse. 🙂 She also used to love popping in to visit people and having a cup of tea. That's likely what she was doing when she was visiting the Williams' in the above picture.
I have some funny stories about her. I should tell them as her life was brief, and in a lot of ways unnoticed, except by a few.
She didn't get the chance to live the life she wanted to live. In the last conversation I had with her over the phone, she expressed how she wanted to get married and have a baby. At the time I was married and had my eldest child who was just over a year old. She never got to meet him.
It was 1974, and I was living in Western Australia at the time, and Susan was living in a home for disabled children, and I was trying to arrange for her to move over to near me, so I could take her out on weekends and give her some family time.
Unfortunately, that wasn't meant to be as she passed away before I had managed to sort it out.
I miss her, and I often wonder what might have been, had her life been different.
To commemorate her 60th, I've made a post on Facebook, but I've also created the Facebook Group that I've been meaning to do for years.
I have photos of Susan, but unfortunately, they are all packed away in storage so they are inaccessible at the moment.
Meanwhile, I've posted a favourite photo of Mum and Dad. It was taken for a photo shoot for a Hadley album "On Our Selection" I believe it was. 🙂
If you would like to join the Facebook Group, then please click the image below, and hit the join button. Also feel free to leave a comment below this post 🙂