Please Check Your Inbox for Confirmation Email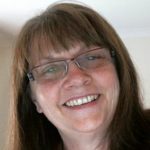 [IMPORTANT: If you don't click the link in that first Confirmation email then you will NOT be subscribed, so read below]
Before you go do that, let me say a big thank you for taking a moment to subscribe, and make sure you read through the following instructions.
To make sure you are subscribed, as I mentioned, you will need to find the confirmation email (which should be on it's way to your inbox right now) and make sure you click on the link inside that email to confirm you wish to receive information from us.
This is a way to protect people from Spam and confirms that you are actually the person who subscribed!
If it's not there straight away, don't worry … sometimes it takes a few minutes to arrive, however, just in case something doesn't go to plan, make sure you check your Spam or Junk Mail folder.
Look for the email with the subject line: "Please Confirm Your Subscription to Rick and Thel Newsletter …"
You can also do a search for "Rick and Thel" and see what comes up.
Occasionally email providers will send the wrong emails to your spam or junk mail folder. So please check it just in case it gets sent there by mistake.
To help prevent this sort of a problem in future, make sure to add our email to your contact list.
If you have any problems, then please just use the Contact Page to get in touch with me and I will see if I can help.
It's great to have you as one of our friends and I hope we get to meet in person somewhere along the way.
Kind Regards,
Lynne 🙂